Female Cloud Trailblazer & A Rising Star Honored March 17 at The Channel Partners Conference & Expo
LAS VEGAS, Nev.– March 17, 2016 – Cloud Girls, a not-for-profit consortium of women evangelizing the cloud, and Women in the Channel (WiC), a not-for-profit organization dedicated to accelerating the growth of female channel leaders in technology, are pleased to announce the winners of the inaugural Cloud Girl Rising Award, who were honored today at the Channel Partners Conference & Expo in Las Vegas.
The Cloud Girl Rising award was created to honor women in the telecom and IT channel who have shown leadership and innovation in the emerging cloud space as well as to inspire more women to step forward and follow their example. The winners include: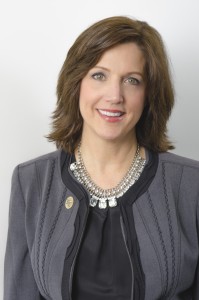  Trailblazer: Cloud evangelist Janet Schijns, Vice President of Global Marketing for Verizon Enterprise Solutions, was recognized as a Cloud Girls Trailblazer. Schijns exemplifies a woman who has demonstrated innovation, solution orientation and thought leadership in the cloud space in 2015. Schijns and her team are responsible for delivering the promise of the connected world by transforming how global enterprises and governments improve customer experiences, manage risk, and improve business results in more than 50 countries. Schijns leads marketing technologies and programs that include educating key market segments on Verizon's built-in-the-cloud solutions. She also manages demand-generation efforts, expansion of market coverage through indirect channels and governance of Verizon's award-winning partner program.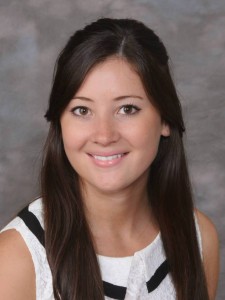  Rising Star: Samantha Ciaccia, Channel Engagement Manager at Datto Inc., was honored as a Cloud Girls Rising Star. She is a woman to watch in the cloud community. Ciaccia helps Datto partners go to market by engaging different aspects of Datto's business including marketing, partner programs, sales, and business development. She has been named to the 2014 & 2015 "CRN Women of the Channel" list, the 2015 CRN "Up and Comers" list, the 2014 MSPmentor 250: Top People in Managed Services, and most recently, a recipient of the 2015 CompTIA Channel Changers award. She is the Vice Chair for the CompTIA Cloud Community as well as one of the Champions to start the CompTIA Future Leaders Community.
Women eligible for Cloud Girls award are in sales, marketing or engineering roles at a channel partner organization — agent, VAR or MSP. The 2016 winners were chosen by a judging panel of Cloud Girls and WiC representatives from applications submitted online from Dec. 1, 2015, to Jan. 15, 2016. The winners were awarded trophies and a one-year complimentary membership in Cloud Girls.
About Cloud Girls
Founded in 2010, Cloud Girls is an open, vendor-neutral, not-for-profit community of female technology advocates dedicated to educating themselves, their organizations and customers about the vast and dynamic cloud ecosystem. By exploring emerging market and technical trends, advocating best practices/reference architectures and building community consensus, Cloud Girls is fostering the next wave of women in technology. www.cloudgirls.org
About Women in the Channel (WiC)
Established in 2010, Women in the Channel's mission is collaboration through Identity and Relationships to grow business. WiC is a grassroots organization made up of women who are in leadership, ownership and revenue generating roles in the alternate sales channel sector of the telecommunications industry. Month after month, these women are responsible for generating sales for their companies and creating wealth for their families. WiC members are wives and mothers and sisters, and a high percentage of us are the main breadwinners in our families. WiC brings together this group because in an industry that is growing, expanding and changing the number of women at such levels is not matching that growth. To learn more and to become a member, please visit www.womeninthechannel.org
About Channel Partners
For more than two decades, Channel Partners has been the leader in providing news and analysis to indirect sales channels serving the communications industry. It is the unrivaled resource for resellers, aggregators, agents, brokers, VARs, systems integrators, interconnects and dealers that provide network-based communications and computing services, associated CPE and applications as well as managed and professional services. Channel Partners is the official media of the Channel Partners Conference & Expo. For more information, visit www.channelpartnersonline.com
Contacts
Cloud Girls & Women in the Channel
Khali Henderson
BuzzTheory Strategies
480-999-5297
khenderson@buzztheorystrategies.com
Channel Partners
Lorna Garey
Editor-in-Chief
617-990-4645
Lorna.garey@informa.com