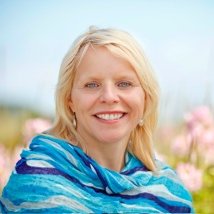 Cloud Girls is honored to have amazingly accomplished, professional women in tech as our members. We take every opportunity to showcase their expertise and accomplishments – promotions, speaking engagements, publications and more. Now, we are excited to shine a spotlight on one of our members each month.
May's Cloud Expert of the Month is Lorraine Bassett
Bassett has worked in the IT industry for more than 30 years. She is the worldwide GSI Lead at Amazon Web Services and CEO of One River, which works to implement sustainable programs that empower women to lift themselves out of oppression and poverty. As an engineer, her passion initially was designing and building the underlying voice and data networks for customers' data centers. She transitioned eventually to working with global partners, diving deep for innovative and disruptive ways for partners to impact their customers. Today, with PHDs in Philosophy and Theology, she seeks to leverage technology globally to reduce world hunger.
When did you join Cloud Girls and why? I joined Cloud Girls seven years ago because I was searching for a connection to other female leaders and experts.
What do you value about being a Cloud Girl? In our roles, no matter how qualified we are and no matter how hard we work, it never feels like it is enough. Cloud Girls has always helped me level set on my value, contribution and the power of female leaders, even when the odds are stacked up against us.
What is the biggest risk that you've taken? I quit IT and went into partnership to start a leadership and development company.
How do you define success? Do you impact the customer directly? Can you say how you have changed, met and exceeded the customer needs?
What one piece of advice would you share with young women to encourage them to take a seat at the table? Be aware of your surroundings, don't be naïve. Successful, strong women make people nervous. Know your strengths, know your network and realize while working hard is pivotal, working smart is even better.