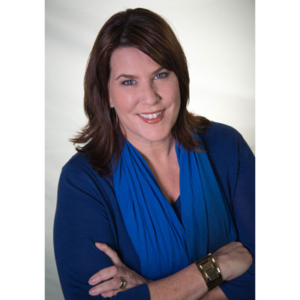 Cloud Girls is honored to have amazingly accomplished, professional women in tech as our members. We take every opportunity to showcase their expertise and accomplishments – promotions, speaking engagements, publications and more. Now, we are excited to shine a spotlight on one of our members each month.
June's Cloud Expert of the Month is Michelle Hodges
During her 23-year career, Hodges has held senior channel positions at leading technology companies, including Riverbed, Apptio, Microsoft in EMEA and India, SAP and VMware. Currently, she is vice president of worldwide partner Sales at Gigamon, where she's responsible for evolving the Gigamon Partner Program.
Hodges has been recognized by CRN as a Global Channel Chief.  She is a member of the Associated Strategic Alliances Professionals, Women in Channels and Cloud Girls organizations, as well as a Board Member of Baptie's Women in Channel Leadership Forum.
She has Master's degrees in International Policy Studies and International Management. She lives in Portland, Ore., with her husband and 10-year-old daughter. She is "obsessed" with all the Northwest offers — nature and the outdoors, gorgeous coast, food, wine, beer and people.
When did you join Cloud Girls and why? I met Cloud Girls Founder Manon Buettner and she was honestly the second woman I had EVER met in cloud as a technology thought leader and not just a business or functional executive. I loved the idea that we could foster technology thought leadership and support women in the same conversation. Cloud Girls was completely unique to any other networking group I'd ever been a part.
What do you value about being a Cloud Girl? It's been a great timely resource to stay updated on topics that I need to know as a technology channel executive. Additionally, the networking and fellowship continues to blow me away – this group of women really looked out for me during my last transition. I will forever be grateful. 
What is the biggest risk that you've taken? Moving abroad and staying abroad for 14 years.  I was beyond lonely for over a year when I first moved to London to restructure a poorly performing geography, but I stuck with it. I still count some of those team members as lifelong friends and am so blessed to have spent all those years in the UK, India and Singapore.
What's your favorite inspirational quote? My entire life, my Dad had this quote hung over his desk. "Press On:  Nothing in the world can take the place of persistence. Talent will not, nothing is more common than unsuccessful men with talent. Genius will not, unrewarded genius is almost a proverb. Education alone will not, the world is full of derelicts. Persistence and determination alone are omnipotent."  Whenever I was challenged or losing hope he would remind me of this. My dad was coaching me on having grit from day one – and it continues to serve me well.
What will be the biggest challenge for the generation of women behind you? I am not sure that the men of my generation and above are ready for the level of empowerment and clarity of purpose seen in women who are in their 30s and the millennials behind them. That will create a different challenge for this group of women; they will feel push back and often barriers placed before them from an older generation of men that perhaps they're not prepared for as empowered as they are. I see this happen all the time at work today. Women of my generation have developed tools and methods to deal with that push back since it was our reality.  It's up to current female executives to create diversity and inclusivity, and sponsor and support assertive young women who have grown up "sitting at the table, speaking their truth, asking for what they want."